ELECMI
Top level infraestructures in Electron Microscopy for the observation, characterization and handling of materials at atomic scale
TITAN3 THEMIS 60-300
DME, Cádiz
JEM ARM300CFEG: WITH CORRECTED ABERRATION IN OBJECTIVE LENS
CNME, Madrid
ANALYTIC TITAN&TITAN CUBE
LMA, Zaragoza
PRECESSION ELECTRON DIFFRACTION
UMEAP, Barcelona
OTHER TECHNIQUES, DRX Microprobe FESEM
UMEAP, Barcelona
DUAL BEAM: HELIOS NANOLAB 600 & 650
LMA, Zaragoza
TITAN CUBE & JEM ARM200CF
LMA & CNME
SCANNING ELECTRON MICROSCOPY
XPS KRATOS ULTRA
LMA, Zaragoza
TITAN3 THEMIS 60-300
DME, Cádiz
INTEGRATED INFRASTRUCTURE FOR ELECTRON MICROSCOPY OF MATERIALS
At ELECMI we are experts in Electron Microscopy. Our state-of-the-art equipment is available both for researchers and industry, and we support its use by offering advice and consultancy for the analysis, characterization of materials and development of new products. Together, we boost technology transfer and innovation.
We are a Singular Scientific Technical Infrastructure (ICTS) in the current ICTS map of the Spanish State. ELECMI is made up of four nodes: the CNME (National Center for Electronic Microscopy) of the Complutense University of Madrid; the LMA (Laboratory for Advanced Microscopies) of the University of Zaragoza; the DME (Division of Electronic Microscopy) of the University of Cádiz and the UMEAP (Unit of Electronic Microscopy Applied to Materials) of the University of Barcelona.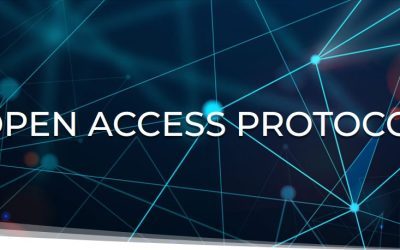 Successful applications will be granted free access to the facilityThe ICTS ELECMI presents its second competitive open access process for the free...
read more
ELECMI'S ORGANIZATIONAL STRUCTURE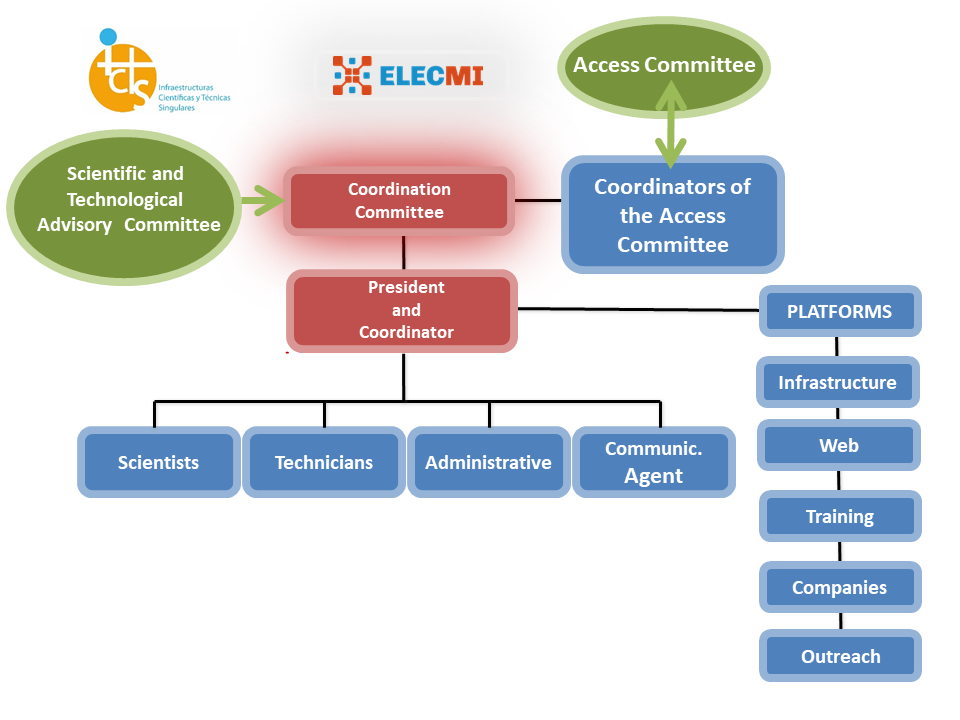 Currently managerial positions
President: Prof. Pilar Cea (LMA)
Coordinator: Prof. José María de Teresa Nogueras (LMA)
Coordination Committee
LMA: Pilar Cea Mingueza and José María de Teresa Nogueras
UCM: José Mª González Calbet and Juan Garvín Maeso
UCA: José Juan Calvino Gámez and Ginesa Blanco Montilla
UB: Francesca Peiró y Juan Fran Sangüesa Ferrer
Coordinators of the Access Committee
LMA: César Magén
UCM: Javier García
UCA: Susana Trasobares Llorente
UB: Joan Mendoza

CNME – National Center for Electronic Microscopy
The National Center for Electronic Microscopy (CNME) is the main Transversal action of the Moncloa Campus of International Excellence. It is designed, in accordance with the study carried out by the FECYT on ICTS, to develop, implement and offer to the national and international scientific community the most advanced methods and techniques in transmission and scanning electron microscopy for the structural analysis of materials. This Center consists of a series of latest generation microscopes, instruments and techniques for advanced sample preparation. Computational imaging methods are also available..

LMA – Advanced Microscopy Laboratory
The Advanced Microscopy Laboratory, LMA, is integrated into the Río Ebro campus of Zaragoza University. It's a unique initiative at national and international levels aimed at providing the Industrial and Scientific communities with the most advanced infrastructures in Nanofabrication, Local Probe and Electron Microscopies for the observation, characterization, nanopatterning and handling of materials at atomic and molecular scale.

DME ELECMI – Division of Electron Microscopy
The Electron Microscopy Division, DME, is integrated into the Central Services of Science and Technology (SC-ICYT) of Cádiz University. The infrastructure has a staff of technical personnel highly specialized in techniques such as microscopy of corrected aberrations (TEM, STEM), electron tomography and electron loss spectroscopy (EELS) and Dispersive X-ray energy (EDX). The main DME-UCA priorities are education, training and dissemination of innovative techniques and methods based on transmission electron microscopy and electron microscopy applicability to materials applied research.

UMEAP ELECMI – Electron Microscopy Unit Applied to Materials
The Unit of Electron Microscopy Applied to Materials (UMEAP-UB) is integrated in the Scientific and Technological Centers of the University of Barcelona (CCITUB). It has highly specialized personnel in transmission electron microscopy characterization techniques and related analytical techniques (EELS and EDXS spectroscopy), as well as advanced data processing and simulation. They have beam precession systems (for 3D electronic diffraction, electronic crystallography, recognition of crystalline phases and orientation and tension maps) and specific specimen holders for in-situ microscopy and electron tomography. They also offer TEM and SEM microscopy techniques for biological material (Cryo-Tomography, In-Situ Hybridization, etc.), and a wide selection of complementary characterization techniques, such as microprobes, X-ray diffractometers, Raman microscopy, ESCA, AFM, etc.
If you have any questions about our facilities or services, do not doubt to contact us.