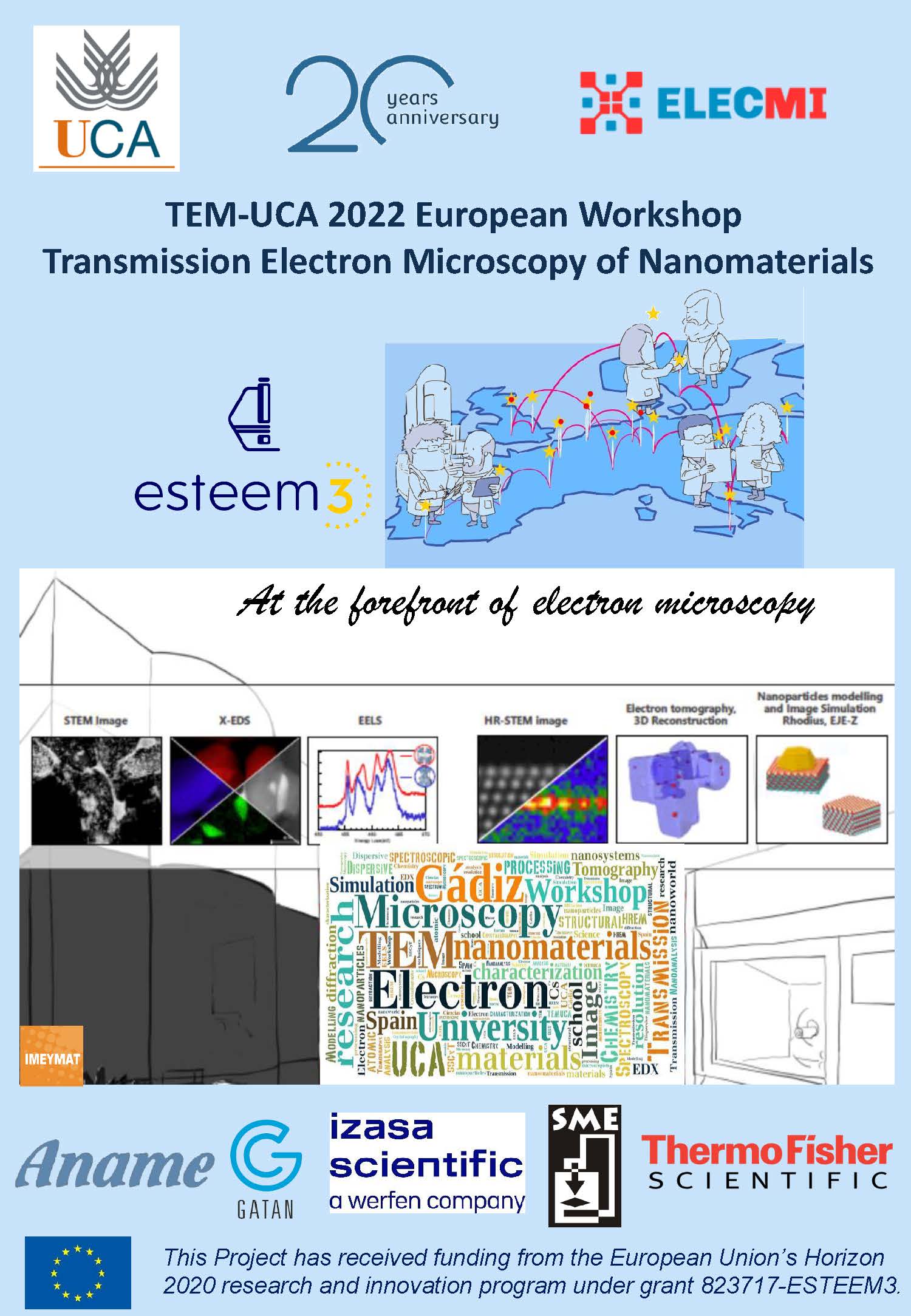 The 20th edition of the TEM-UCA Summer Workshop on Transmission Electron Microscopy of Nanomaterials is starting.
It will be held at the University of Cadiz, from 12 to 16 September 2022.
It is dedicated to review the advances of Transmission Electron Microscopy, both imaging and spectroscopic techniques, in the characterization of a wide range of nanomaterials. Attendees are individuals currently working or interested in the field of nanomaterials and their characterization by TEM.
See the full program: https://tem.uca.es/workshop-programme/